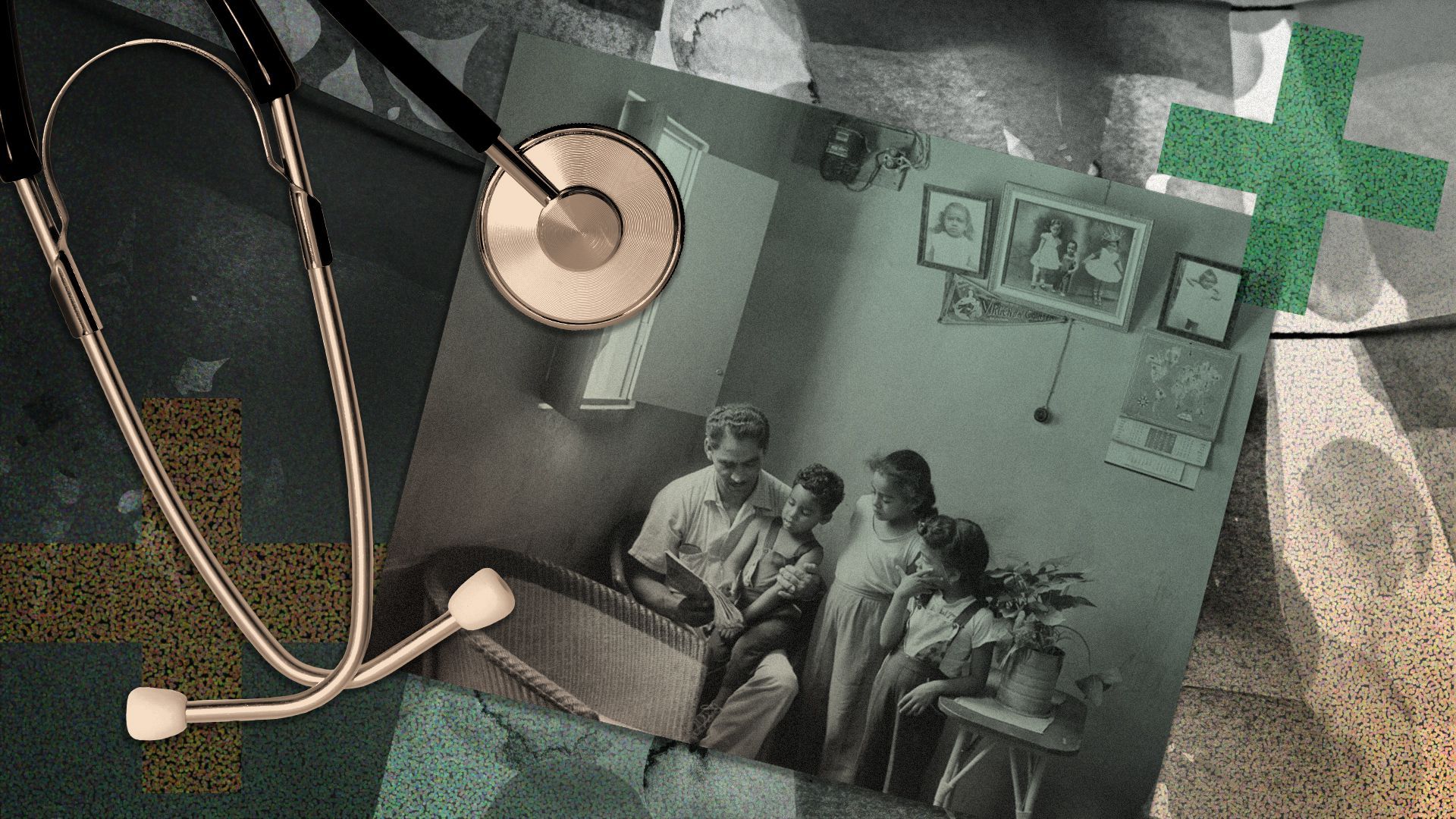 Older Latinos — especially those who are noncitizens or live in poverty — are often kept from the health care resources advertised to help Americans age comfortably, researchers and advocates told Axios.
That's partly because of financial and language barriers, and because they're so much more likely to be uninsured. But there's also a cultural responsibility families feel to handle the caregiving themselves, which can mean avoiding the programs that could help them — or not knowing they exist.
Between the lines: High uninsured rates, immigration status, language obstacles and health care costs are part of what's complicating the problem, said Yarissa Reyes, who heads Latino outreach for the Alzheimer's Association.
Then there's cultural stigma, which Reyes told Axios can result in Latinos keeping the caregiving within the family instead of asking for help — even as Latinos are projected to have the steepest increase in Alzheimer's disease in the next 40 years.
"It's almost a badge of honor to say, 'I'm taking care of abuelita' or mom or papi or whoever it is … but you have to understand the toll that it's going to take on the family," Reyes says.
By the numbers: Latino caregivers — of whom it's estimated roughly 75% are women — spend close to half their income each year to look after family members, according to a 2021 AARP study on out-of-pocket caregiver costs.
Rita Choula, AARP's director of caregiving, told Axios the price tag can create a cycle where Latino caregivers have less savings of their own once they're older, forcing them to rely on younger family members.
The costs can also be emotional and physical, according to a 2021 report from the American Society on Aging, which noted that the cultural commitment could steer Latino caregivers toward neglecting their own health.
Zoom in: The essential industries Latinos work in are less likely to include employer-sponsored retirement plans or private health insurance, leading them to work longer and rely on their adult children as they age instead of nursing homes, said David Hayes-Bautista, UCLA's director of the Center for the Study of Latino Health and Culture.
Plus, while Latinos have a longer life expectancy than most racial or ethnic groups, their health can decline after age 50 due to discrimination and dangerous, low-paying working conditions, according to an April report from the peer-reviewed medical journal BioMed Central Public Health.
Flashback: Congress first imposed a five-year wait for legal permanent residents wanting to access Medicare or Medicaid in 1996. In addition, undocumented immigrants aren't eligible for federal benefits like Social Security, which impacts retirement income.
Yes, but: Even those who qualify for social programs aren't guaranteed to "be in good shape" or know how to navigate the health care system, said Ramon Tallaj, founder of SOMOs Community Care, which serves more than a million Medicaid and Medicare recipients in New York City's immigrant communities.
During the pandemic, the limited health care access meant older Latinos died in their homes because many didn't have the money to access other options, Tallaj told Axios. "Clearly," he said, "the system failed the elderly."
The bottom line: "To the young people, you will be elderly. If we don't make the changes now, you will be in the same position or worse in the future," said Tallaj.
"To the people in power, please. Enough is enough."