Our Story
Kin-Keepers is owned by the Only One Globe Corporation committed to developing tools for the most vulnerable. Our business started from the simple need to help our own loved ones. Now we make these tools available to everyone.
Why should you care
The U.S. Long-Term Care Industry (LTC) with a market value of $511 billion in 2022 continues growing at 4 %/yr. Notwithstanding its increasing demand, most who need it. find It either too uncaring or too expensive.
Furthermore, post-COVID, a shortage of 450,000 caregivers by 2024, together with a diminishing number of physicians - paints a picture of long-term care unable to satisfy the needs of an increasingly elder world (210 million of them in China!).
And the problem won't end with retiring Boomers. This is now a permanent, worldwide, population shift that will go on for the next 70 years.
What We Do
Kin-Keepers Elder-ChatGPT uses Generative AI to convey the intent of utterances of those living with Alzheimer's or other forms of Dementia. Our algorithms make elders living with Dementias more confident, less frustrated, and easier to live with.
The real problem lay not only in finding a technical solution but in winning adoption and ongoing usage.
Elders are at the center. Key to our success is a focus on elder adoption of devices created for the general public but beyond the reach of those who forget or misuse words. Under the control of a family Kin-Keeper, Elder-ChatGPT's utterance User Interface of a loved one can be added to voice Assistants, AI PETS, Robots, IoT devices, and more.
Partners welcome. If you have a service, product, or offering for eldercare, and wish to white label our product, please contact us. There is no charge to add you to our Catalog of best-in-class vendors.
Why Now
Longevity is a worldwide reality, yet our institutions for Aging care remain anchored in the past.  Societies are not prepared to handle a world where people over 60 outnumber those under 15, where more diapers are sold to seniors than babies. At Kin-Keepers, we work to change the aging narrative from dependence to engagement, using technology that empowers Seniors with their families physically and emotionally. Our tools ease the strain on Family Care Managers and promote the moral joy and satisfaction that comes from supportive, loving interactions.
It's quite simple: One sees clearly only with the heart. Anything essential is invisible to the eyes. —Antoine de Saint-Exupéry, The Little Prince
"With age comes wisdom, but sometimes age comes alone." Oscar Wilde
Meet the Team
Our leadership is made up of high-tech professionals that have worked together around the world.
Jose Ramos is the CEO of Kin-Keepers.com. His passion is to find solutions to social problems. He is a former Managing Director from Hewlett Packard and a former CTO from Northrop Grumman Health. He has worked both in Venture Capital and Private Equity firms. He holds graduate degrees from Harvard Business School and Cornell University's College of Applied and Engineering Physics.
Nancy Malanowicz is the Chief Product Officer for Kin-Keepers.com.  She aspires to achieve our mission through innovative products and solutions that empower and engage Seniors.  Her background is in Product and Solution Management for Unisys Corporation and she is currently an Adjunct Professor in Computer Information Systems at Cabrini University.  She holds a Bachelor of Science in Computer Science from West Chester University and a Master of Science in Computer and Information Systems from the University of Pennsylvania.
CSO
Dr. Steven Warner serves as Chief Science Officer for Kin-Keepers.com. He comes from the defense industry where he occupied the role of Chief Scientist for the Federal and Defense Technologies division at Northrop Grumman.  Dr. Warner holds a Bachelor of Science from Eckerd College and a doctorate in biochemistry from the University of North Carolina at Chapel Hill.
CRO
Carol Hansen is our Chief Resource Officer. She is an experienced Senior Talent Management Professional with a demonstrated history working in the consumer electronics industry. Her engagements span some of the world's most recognizable firms including Apple, Amazon, Google, and VMWare. Skilled in building high-performance teams, she is a certified professional in human resources (SHRM) with a B.S. in Psychology and B.A. in Music from Luther College.
In addition, Ms. Hansen is the owner of patent 8,185,424, B2 "Soft Skills Matching System and Method," an algorithm that uses machine learning to weigh and rank hard and soft skills to create a network of balanced teams.
She is also an author, who has written two books focused on empowering young women to follow their heart.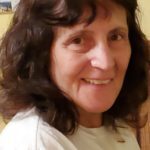 Linda Maria Melendez
Chief Social Worker
Linda Maria Melendez is our Resident Social Worker. She is a graduate of Cornell University and the University of Pennsylvania Graduate School of Social Work.  Ms. Melendez has worked for several years as a licensed social worker with families in various settings. Specializing in the field of mental health, she works with committed groups of people to help them achieve their goals of having a safe, happy, and functioning family.  She grew up on the lower East Side of New York City. Her parents came to New York from Puerto Rico in the 1930s seeking employment and the opportunity to better their lives. She witnessed how discrimination and poverty affected her family and decided to dedicate her life to helping others, who are similarly challenged by their circumstances, achieve success. Besides contributing to Kin-Keepes.com, she also works with the Caring Counselors Program, as an independent therapist who provides intensive, in-home therapy for children and their families.  She also lends her expertise at The Generation Station, a program that makes available social services to senior citizens and their families.  Their mission is to bridge the gap between the generations by bringing all family members together to help each other.
Chief Software Architect
Abbas Abdulmalik is our Chief Software Architect.  Professor Abdulmalik studied Engineering Physics at Cornell University and Electrical Engineering from Thomas Edison State College.  After working at General Electric's Space Division in King of Prussia, Pennsylvania, and at SolaVolt International in Newark, Delaware, he discovered his true passion was teaching. Not giving up his technical training, Abbas joined the Pennsylvania Institute of Technology to teach electronics and microcomputers. He took a hiatus from teaching and co-founded netX, Inc., a computer consulting company.  Returning to P.I.T. he played a key role in modernizing the college's Computer Science curriculum. He currently heads the Computer Science Department, and his passion is inspiring students to unleash their creativity and build their own apps.
Arlene Espaldon Ramos
Operations and Taxes
Arlene Ramos is VP of Services at Only One Globe, Inc.  In this role, she identifies Supplemental Income and self-directed Communities for Retirees. She is always on the look-out, at home and abroad, for properties suitable for senior F.L.O.O.R.S.* Co-Housing. Presently she manages facilities in Hawaii, California, and Virginia. She is a veteran entrepreneur that has set up operations in credit card transaction processing on the Pacific island of Guam and in California. She holds degrees in Human Microbiology from Boston University and Cornell.
*F.L.O.O.R.S. – Families Living Only On Retirement Savings.
Meet our Advisory Board
We have built a Board of Advisers well-versed with the challenges of Aging.
Peter Sprague, is the Chairman Satellite Displays: Wearable Computing 2018
Chairman to National Semiconductor (1967 - 1997) and Advent corporations (1975-79).
His numerous entrepreneurial endeavors include the revival of the English car manufacturer, Aston Martin Ltd, CEO of Design Research 1967-79, and Founder of Wave Systems. Co-founder and director of the American Sailing Association.
Honorary doctorate from Babson College, as well as degrees from Yale and MIT. He holds 12 patents in optics, software and hardware.
Arijit Sengupta is the Founder and CEO at Aible and the former Founder and CEO of BeyondCore (a Salesforce company). Arijit has guest lectured at Stanford and other universities; spoken at conferences in a dozen countries; and has been written about in The World Is Flat 3.0, New York Times, San Jose Mercury News, Harvard Business Review, The Economist, and other leading publications. Arijit held leadership positions at several big data, cloud computing, and e-business industry associations and previously worked at Salesforce, Oracle, Microsoft, and Yankee Group. He has been granted seventeen patents. Arijit holds an MBA with Distinction from the Harvard Business School and bachelor's degrees with Distinction in Computer Science and Economics from Stanford University.
Dr. Richard Dupee, graduate of Tufts College and Tufts University School of Medicine, is clinical professor of medicine at Tufts School of Medicine and chief of the Geriatrics Division at Tufts Medical Center. He teaches and mentors students and medical residents, in the classroom and in the clinic, and hosts a fourth-year geriatrics rotation in his practice in Wellesley. He also is on the faculty of the Physician Assistant program, providing geriatrics lectures, and mentoring students in his office during their clinical rotations.
Dr. Dupee is former governor of the Massachusetts Chapter of the American College of Physicians, and currently president of the Massachusetts Chapter of the American Geriatrics Society, where he has been instrumental in establishing national guidelines for geriatric education, both at the medical student and residency levels. He is the founder and CEO of Wellesley Medical Associates, a highly respected internal medicine and geriatrics practice associated with Tufts Medical Center, and the founder and medical director of the Alliance for Quality Care (AQC), a local care organization, as part of the New England Quality Care Alliance (NEQCA).
Dr. Dupee has won numerous awards in geriatrics and internal medicine, including selection as a "Top Docs" in geriatrics by Boston Magazine for the past four years, and by Castle Connolly as one of the foremost geriatricians in the United States. He won the "Rx for Excellence" recipient award for superiority in risk management and patient safety for the Medical Law Report, and is consistently listed in "America's Top Physicians": Consumers Research Council, and "Top Doctors in Boston, As Chosen By Their Peers": Boston Consumer's Checkbook. In May of 2013, Dr. Dupee was presented the "Lifetime Achievement Award" from the New Hampton School, in recognition of exceptional achievement in his personal and professional work.
Dr. Roger Weissinger-Baylon is the founder and Co-Director at Center for Strategic Decision Research (CSDR). Presently, he Chairs the 34th International NATO Workshop on Global Security,
He received the B.S. degree in Economics and Computer Science and the M.S. degree from the Sloan School of Management, from Massachusetts Institute of Technology. Stanford University awarded him the Ph.D. in Artificial Intelligence (Human Problem Solving) in 1978. Previously, he was Assistant Professor of Management Information Systems at the University of British Columbia, Vancouver, B.C., and then Associate Professor of Management Information Systems, Naval Postgraduate School in Monterrey, CA.
He has worked as a Vice-President and Director of the Luceat Division of FMC Corporation in Sens, Yonne, France and Consultant to major corporations including Field Research, Demonte, and the University of California.
Anne D. Baylon is the Co-Director, CSDR Center for Strategic Decision Research (CSDR). Over the past 34 years, she has edited and published over 25 books on global security. Author of an annual publication presenting an overview of events in Europe and Central Asia.
She received her Masters Degree from Stanford University, and graduated Cum Laude with a Law Degree from the University of Paris Law School, Paris 1 Pantheon Sorbonne.
Dr. Adorno is the Co-founder and CEO at Dorian Therapeutics, Inc. – and a Researcher at Stanford Medical School
Dorian Therapeutics is an anti-aging company focusing on blocking the process of cellular senescence at early stages. The company develops therapeutics to modulate stem cell pathways affected during aging.
She has published in top peer-reviewed journals, including Nature, Science, Cell. Additionally, she is the Inventor of three international patents in cancer and degenerative diseases.
Ilia is a statistician and deep learning researcher trained at the University of Waterloo; now a research fellow at Princeton University. A large part of his research focuses on improving machine learning performance through the analysis and optimization of the underlying data. He has consulted/advised more than three dozen companies, ranging from pre-seed startups to multi-national corporations, helping them leverage their data for better outcomes. His latest research on enabling deep learning with small data has been described in MIT Technology Review, Digital Trends, Scientific American, and other major outlets as a technology that could help democratize AI.
Dr. Thompson is a Research Scientist at Stanford University Chemistry School emphasizing Machine Learning, Quantum Chemistry, and Finance.
He received his Postdoc  in Physical Chemistry at the University of Illinois at Urbana-Champaign; his Ph.D. in Physical Chemistry at The Australian National University and a BSc. in Chemistry and Mathematics at University of Sydney
As a 40+ year senior leader in government services, acquisition and technology, Mark is able to bring to Kin-Kare insight as to the protocol for government grant and contract awards, as well as familiarity and relationships with the multitude of specialized agencies serving the senior population through research, and addressing medical, housing and financial dependencies. Prior to his tenure as Chief Information Officer and Cyber Executive in multiple  state and federal government agencies, Mark had begun his career in the late 1970s and early 1980s as a special education teacher and vocational rehabilitation technologist, where he had been recognized in the mid to late 1980s and early 1990s as being in the forefront of applying adaptive technologies in enabling employment for the physically challenged as well as one of the first educators that had applied technology in the classroom for addressing cognitive stimulation for the multitude of learning modalities present in the student populations he served. Mark, also during this time, had worked closely with White House and New York state and City leadership in adopting and applying the American Disabilities Act.
Diana, RN, BSN, CDP-Certified Dementia Practitioner, applies her out-of-the-box approach to the care of individuals suffering from memory loss. Over the last 30+ years, she has worked to eliminate physical, psychological, and chemical restraint use in care facilities. Her key to success has been through focusing on the social needs of the person. As a national speaker, consultant, researcher, and writer she strives to share simple, practical techniques that can make both family member caregivers and professionals, experts in memory care.
As a Certified Dementia Practitioner, my goal is to "open the gates" of the learners' minds to different approaches for everyday challenges facing family member caregivers and professionals when dealing with individuals suffering from memory loss.
Margaret Morton is a Program Manager in the Office of the CISO  at a top 10 investment banking group in Europe and also a Contributing Member of the Forbes Technology Council. Morton has an extensive background in investigations and cybersecurity, having worked for AmLaw 25 U.S-based law firms, as well as for leading Tokyo- and Amsterdam-based investigation services providers. For the Federal Sector, Morton has managed multi-task order programs for the Federal Reserve Board of Governors, as well as for the National Exam Program at the Office of Compliance, Inspections, and Examinations at the U.S. Securities and Exchange Commission. Morton obtained her M.S. from Columbia University in the City of New York.
Next Steps...
Download our story to learn more about us.